Let's get moving!
We strongly believe in applying innovative motor learning principles to help you to reach new levels in injury prevention, rehabilitation and performance enhancement in your daily care of athletes.
Check the topics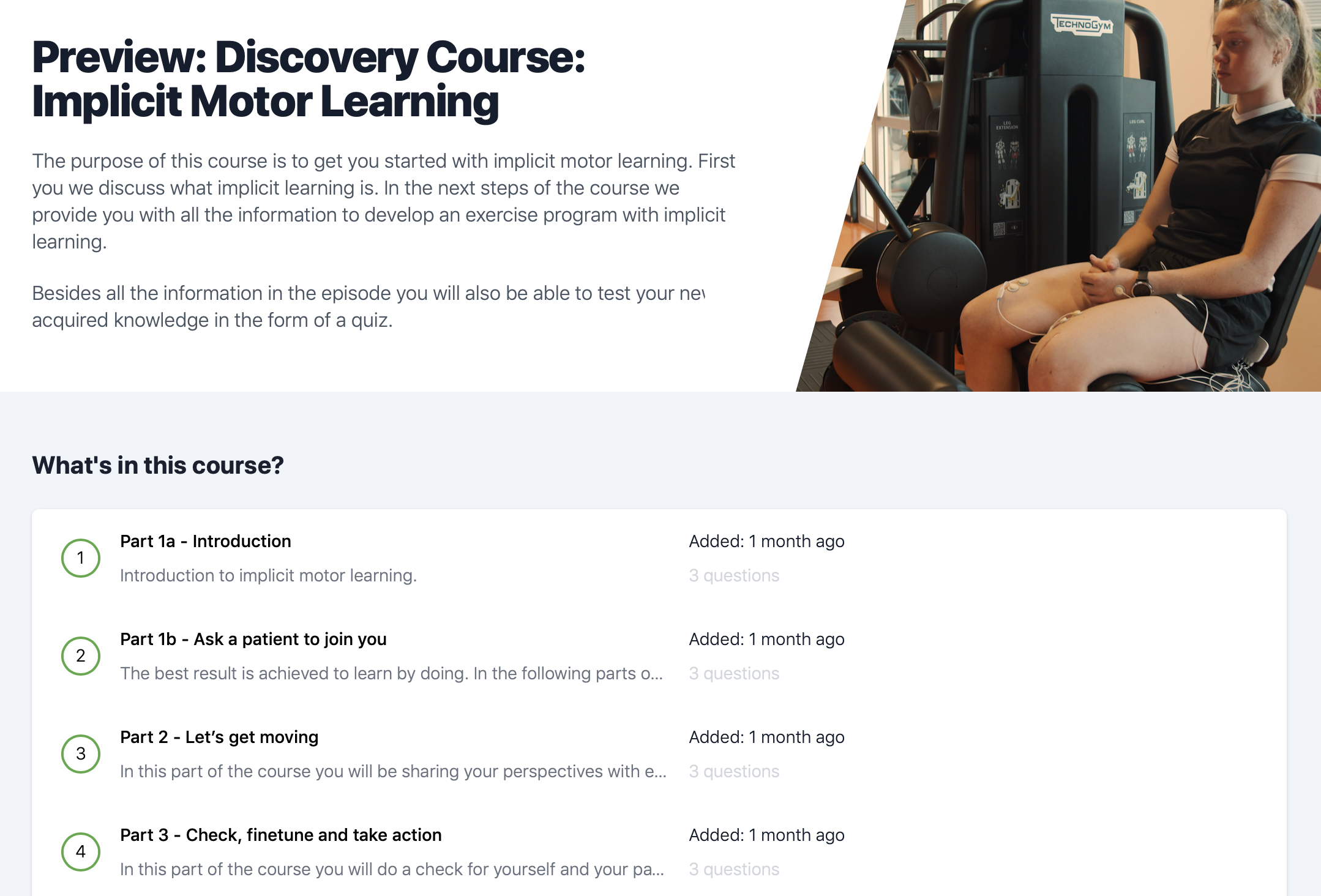 New episode
Acute Knee Injury. What to know? What to do?
Preview
New episode
Practical Motor Learning Principles Applied to ACL Rehab: the External Focus of Attention
Preview
Quadriceps Arthrogenic Muscle Inhibition: Neural Mechanisms and Treatment Perspectives
The goal of this paper was to summarize the neural mechanisms responsible for arthrogenic muscle inhibition (AMI) as well as to highlight therapeutic interventions that may help clinicians overcome AMI.
View
External cueing influences drop jump performance in trained young soccer players
Previous research has already shown the positive effects of an external focus on attention compared to an internal focus of attention. However, are there differences between several types of an external focus of attention? That's what this paper is about.
View
Choose to move: The motivational impact of autonomy support on motor learning
This paper investigated the effects of self-controlled practice in a golf putting and a balancing task. Participants were given control about the related and unrelated issues regarding practicing and the performances were compared to a control group.
View